EnEnWomen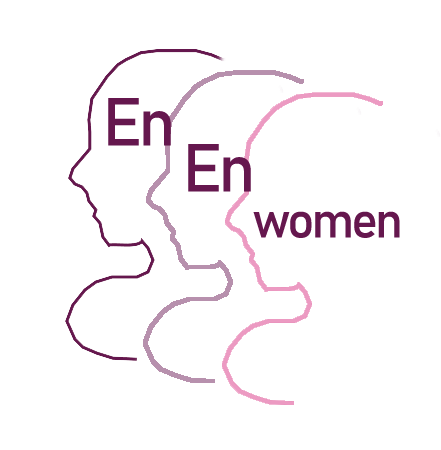 Projects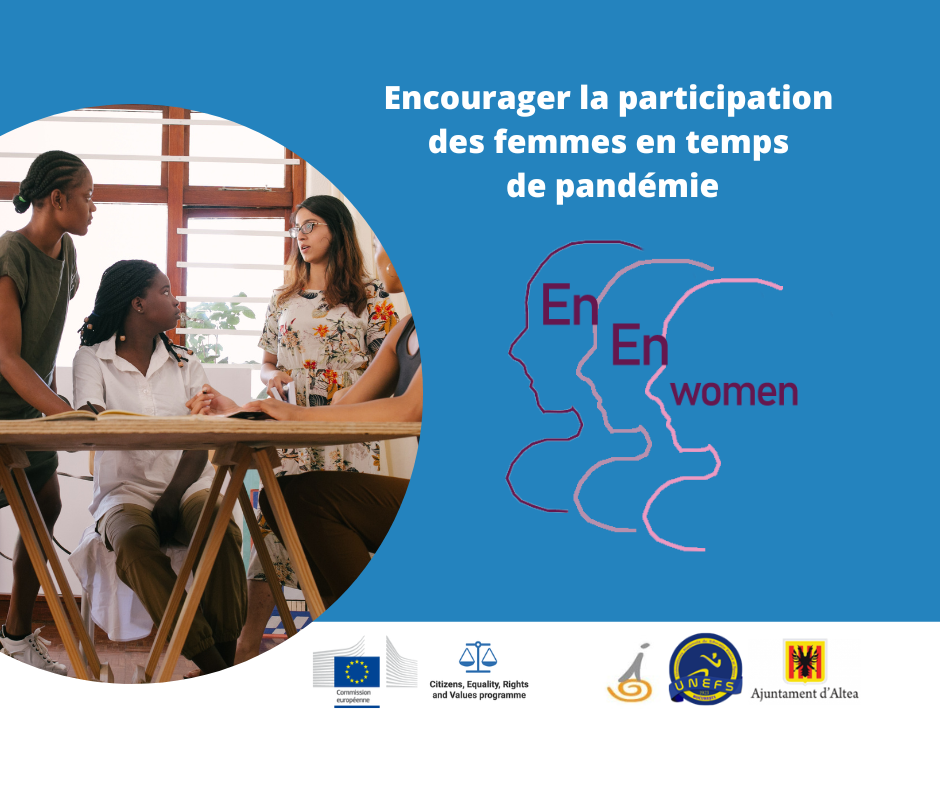 Citizens, equality, rights and values
European project
Encouraging women's participation in times of pandemic
Presentation
The Jean Monnet Association is involved in this European project as part of the European Commission's "Citizens, Equality, Rights and Values" programme.
The project partners :
The project is a response to the human and social crisis linked to the COVID-19 epidemic in recent years.
This initiative aims to explore the effects of the pandemic on democratic debate and the enjoyment of basic human rights, with a particular focus on women, whose vulnerabilities have been amplified by the crisis in various studies. The themes explored are the following:
the increase in violence against women
passive participation in civic life
education-related issues
women's employment and gender equality
The project aims to reflect on these issues by sharing with a panel of women in the partner countries and beyond, to strengthen their active participation, to provide them with opportunities, to share expertise between institutions and organisations, to create a transnational dialogue and to strengthen citizens' awareness of rights and values.
(This project is realized with the support of the city of Bazoches sur Guyonne)
Violence
40% increase in reports of domestic violence during the first containment and 60% in the second
10% increase in violence recorded on the first containment
30% of victims of domestic violence report that the violence first occurred during confinement
Personal life
83 % of women living with children spent more than 4 hours per day (57 % of men) and 6 % between 2 and 4 hours per day (19 % of men)
in 78% of cases, women were involved in childcare (the father in 55% of cases) while schools were closed
64% of women report having given up a medical procedure they needed, compared to 53% of men
58% of female employees reported being in psychological distress and 26.5% of women under 35 declared themselves to be tired compared to 14.5% of men
Professional life
Mothers gave up work twice as often as fathers to look after their children (21 % versus 12 %)
55% of men versus 43% of women have access to a dedicated telework space in the home
63% of self-employed women stopped working during the first lockdown, twice as many as men
48% of women teleworkers were confined to one or more children compared to 37% of men
Inequality and Precariousness
Over-representation of women in front-line jobs :

95 % of childminders, domestic workers, home helpers and housekeepers
91% of Health Care Assistants
87% Nurses
73% Maintenance workers
76% cashiers and salespersons
71% teachers
…

41% of women under 65 reported that their income had decreased since the first confinement
More men were increased over the period
The precariousness of women, especially single parents, has increased:

9% of additional applications to the CAF
18% of over-indebted households are women in single parent situations
Sources: CREDOC, OECD, INSEE, Ministry of the Interior, Oxfam, Fondation Jean Jaures, APEC
Back to top