Simone Veil, born Simone Jacob on 13 July 1927 in Nice (Alpes-Maritimes) and died on 30 June 2017 in Paris, was a French magistrate and stateswoman. Born into a Jewish family of Lorraine origin, she was deported to Auschwitz at the age of 16 during the Holocaust, where she lost her father, brother and mother. After surviving with her sisters Madeleine and Denise, who were also deported, she married Antoine Veil in 1946 and, after studying law and political science, joined the judiciary as a senior civil servant.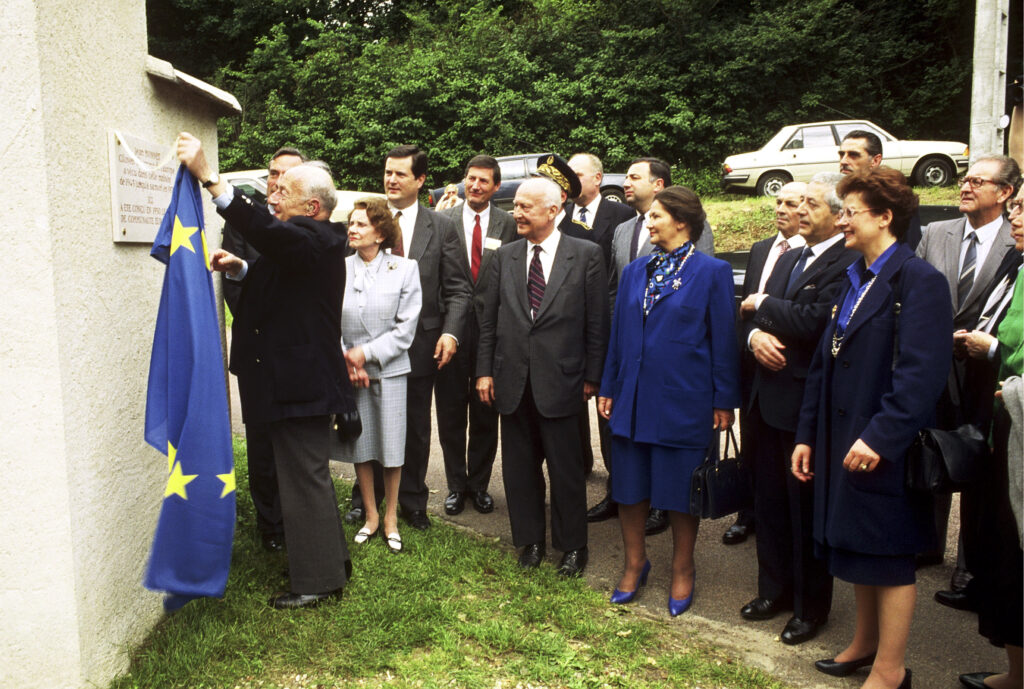 In 1974, she was appointed Minister of Health by President Valéry Giscard d'Estaing, who entrusted her with the adoption of the law decriminalising the use of voluntary interruption of pregnancy (abortion), which was later commonly referred to as the "Veil Law". From then on, she became an icon in the fight against discrimination against women in France.
She was the first President of the newly elected European Parliament, a position she held from 1979 to 1982. In general, she is considered one of the promoters of Franco-German reconciliation and European construction. From 1993 to 1995, she was Minister of State, Minister of Social Affairs, Health and Urban Affairs in the Édouard Balladur government. She was a member of the Constitutional Council from 1998 to 2007, before being elected to the Académie française in 2008. Following a decision by President Emmanuel Macron, Simone Veil was inducted into the Panthéon with her husband on 1 July 2018.