Two decades after the 2003 Thessaloniki Summit, we explore the current challenges for EU integration in the Western Balkans. In the midst of initial enthusiasm, the road to integration has become complex and complicated.
As part of the appointment of the Jean Monnet Association, this online conference will explore how the European Union is perceived and how the challenges of integration are perceived by civil society in the Western Balkans.
The floor is given to long-standing experts from civil society to share their vision and opinions based on their experience.
Speakers:
Dina Rakin
Dina Rakin has devoted more than a decade to active participation in the Serbian civil sector. Convinced that the European Union represents the most promising path to societal progress, she forged her career within the European Movement in Serbia (EMinS), where she worked as a researcher and business developer. In addition to her role as Deputy Secretary General at EMinS, she has focused on the foundation and currently heads the Coalition for the Development of Solidarity Economy. Her rich portfolio includes extensive expertise in project management, public policy research, advocacy and promoting collaboration with diverse stakeholders. She has also played a central role in setting up mentoring programmes for women in Serbia and Southeast Europe.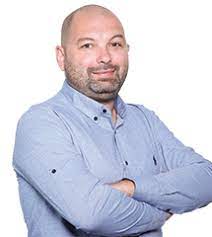 Taulant Hoxha - Kosovar Civil Society Foundation
A civil society activist for over a decade. Mainly in the areas of civil society development, including civil society participation in policy-making processes, civil society-government dialogue, public funding of civil society and the legal framework for civil society. Specific expertise in re-granting to civil society. Experience in research, advocacy, policy and legal drafting, as well as project and human resources management in the not-for-profit sector.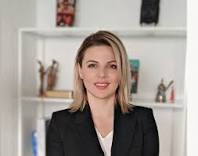 Biljana Spasovska - Managing Director of BCSD
Biljana brings over a decade of expertise in promoting civil society, democratic values, EU enlargement policy and effective global cooperation. As executive director of the Balkans Civil Society Development Network (BCSDN), she leads a regional network dedicated to strengthening the voice of civil society in decision-making and policy-making at national, regional and European levels. She actively participates in the initiatives of various international non-governmental organisations (INGOs) dedicated to democracy and the promotion of human rights in the Balkans and beyond. She is currently co-chair of the Global Partnership of Civil Society Organisations for Development Effectiveness, which plays a central role in shaping international dialogues and frameworks for effective development practice. Biljana is pursuing a PhD in Globalisation and Democracy, building on her academic foundation with an MA in Interdisciplinary Eastern European Studies from the University of Bologna. The Balkans Civil Society Development Network (BCSDN) is a network of 14 civil society organisations from 11 Balkan countries (Albania, Bosnia and Herzegovina, Bulgaria, Croatia, Kosovo, Romania, Montenegro, Northern Macedonia, Slovenia, Serbia and Turkey).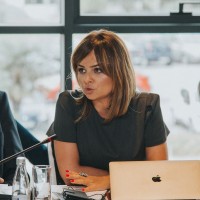 Daliborka Uljarević - Director of the Centre for Civic Education
Daliborka Uljarević is executive director of one of Montenegro's most influential NGOs, the Centre for Civic Education (CCE/CGO), and a board member of several leading Montenegrin NGOs. She is a political scientist with a degree in international relations from the Faculty of Political Science at the University of Belgrade, and has specialised in political systems, European affairs, media policy, human rights and civil society at Montenegrin and international universities.
At a broader level, she is a member of the coalition's regional council for RECOM and the HBS Western Balkans Strategy Group. Until recently, she was a member of the Western Balkans Advisory Board of the Open Society Foundations (OSF). Her previous professional experience is with international media (BBC World) and organisations (Council of Europe, OSCE, IFES), and she is often engaged as a consultant. She is (co-)author and editor of a series of publications and articles in the field of democratisation and Europeanisation, and one of Montenegro's leading political analysts, frequently quoted in Montenegrin, regional and international media.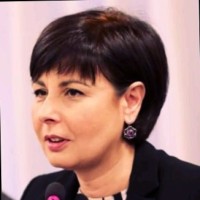 Juliana Hoxha - Partners Albania for Change and Development
Juliana Hoxha started Partners Albania for Change and Development in 2001 and has held the position of Executive Director ever since. She brings over 25 years of professional experience in institution and capacity building in the non-profit sector and local government, with extensive training and consultancy experience in the Balkans, Middle East and Eastern Partnership countries. She helped create and facilitate the very first NGO-government working group on the drafting of a new NGO law in Albania in 1996 and has since led the national advocacy campaign on the enabling environment for civil society in Albania.
Prior to starting Partners Albania, Juliana Hoxha managed two large-scale USAID-funded programmes supporting civil society capacity development in advocacy and service delivery, including an infrastructure rehabilitation programme.
With a strong academic and research background, she has led research-based advocacy efforts on the development of legal incentives and practices for social entrepreneurship and philanthropy in Albania. She has written numerous articles and studies on social enterprises, NGOs and the philanthropic sector at national and regional level.
She was elected member of Tirana City Council and member of the Congress of Local and Regional Authorities of the Council of Europe, where she was elected Vice-President for the period 2014-2015.
Ms Hoxha holds a BA and MA in History from the University of Tirana and an MA in Business Management and ICT from the University of Sheffield. She is a member of the Chevening and Harvard Kennedy Schools and is fluent in English and Italian.