EnEnWomen – 17 novembre 2023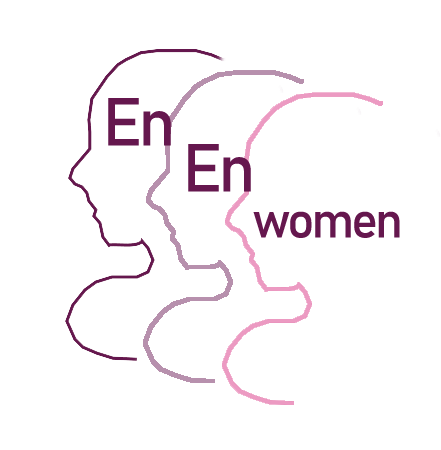 Projets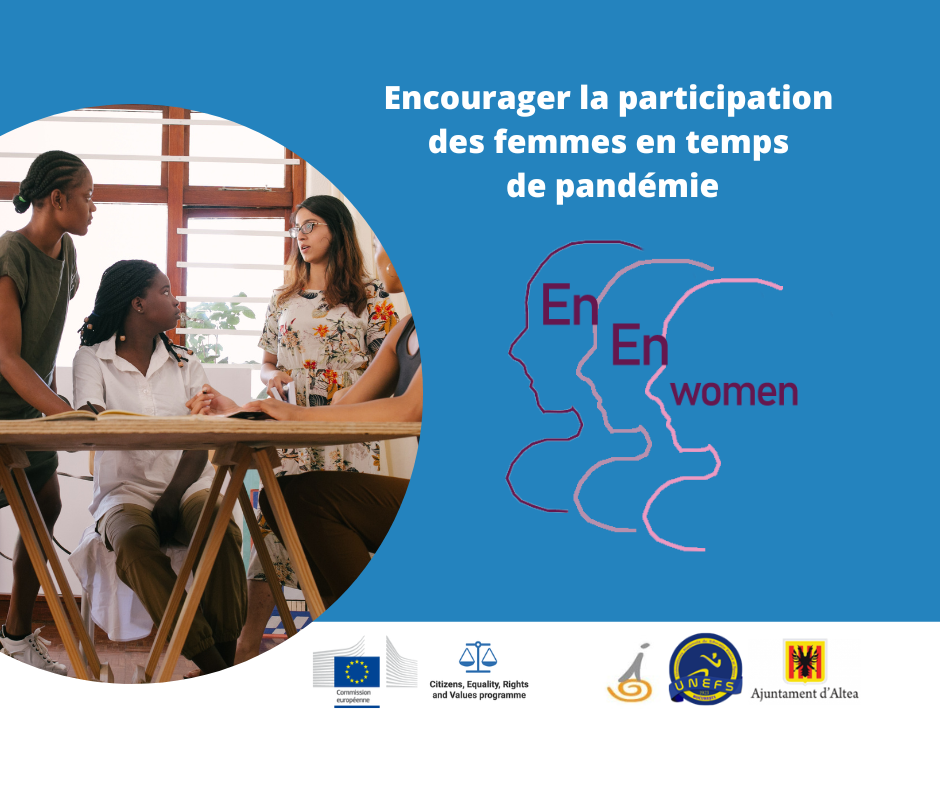 Citoyens, égalité, droits et valeurs
Projet Européen
Aujourd'hui nous sommes à Paris avec nos partenaires internationaux du projet EnEnWomen : Encouraging Women Participation in Times of Pandemic . EnEnWomen – Encouraging Women Participation in Times of Pandemic, du programme européen CERV (Citizenship, Equality, Rights and Values).
Nous avons commencé par une visite au Panthéon de Paris où Jean Monnet est enterré, mais surtout pour visiter les tombes de grandes femmes illustres de France telles que Marie Curie, Germaine Tillion, ou Simone Veil (Prix Charles V de la Fondation Yuste), comme un symbole de l'héritage que les femmes françaises ont contribué à l'histoire de la France et de l'Europe.
Le reste de la journée a été consacrée :
au partage sur les femmes qui pourraient rejoindre le Panthéon Européen par chaque pays partenaire
à la présentation de la situation des femmes en France suite à la pandémie et des maisons de femmes par Monica Radu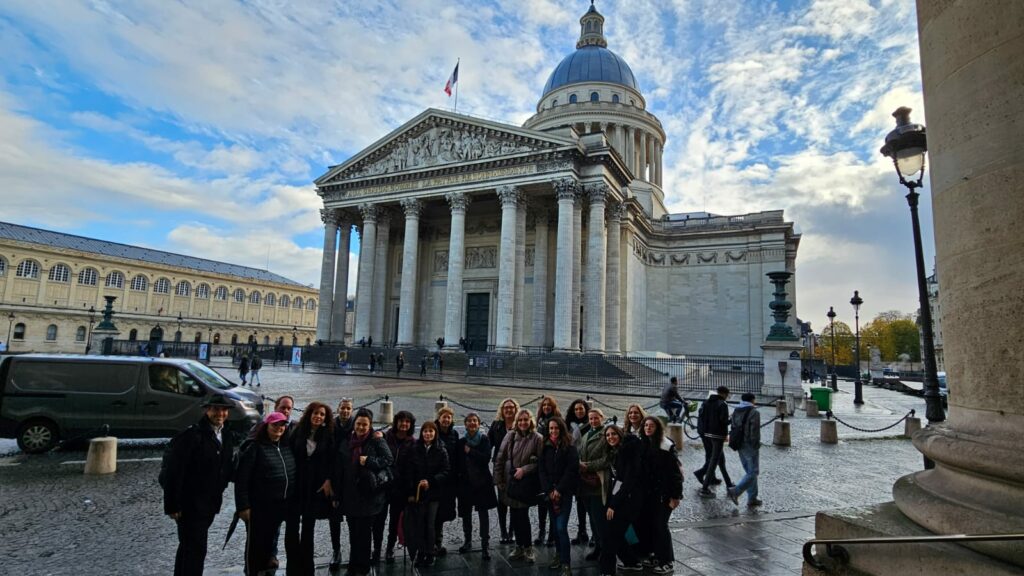 Les Femmes du Panthéon :
Joséphine Baker
Sophie Berthelot
Marie Curie
Geneviève de Gaulle-Anthonioz
Germaine Tillion
Simone Veil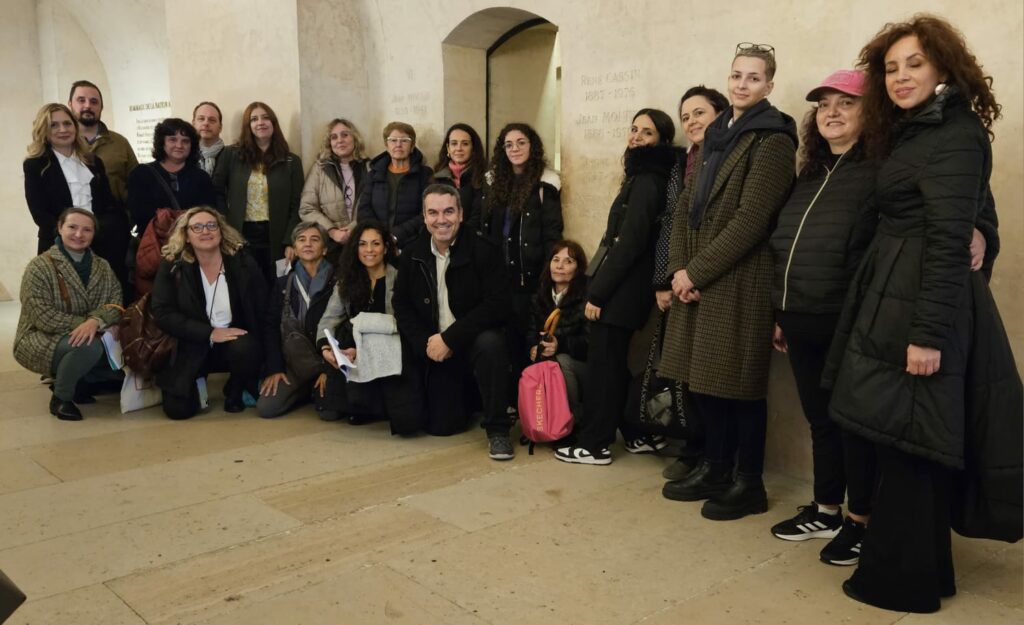 Devant la tombe de Jean Monnet et Simone Veil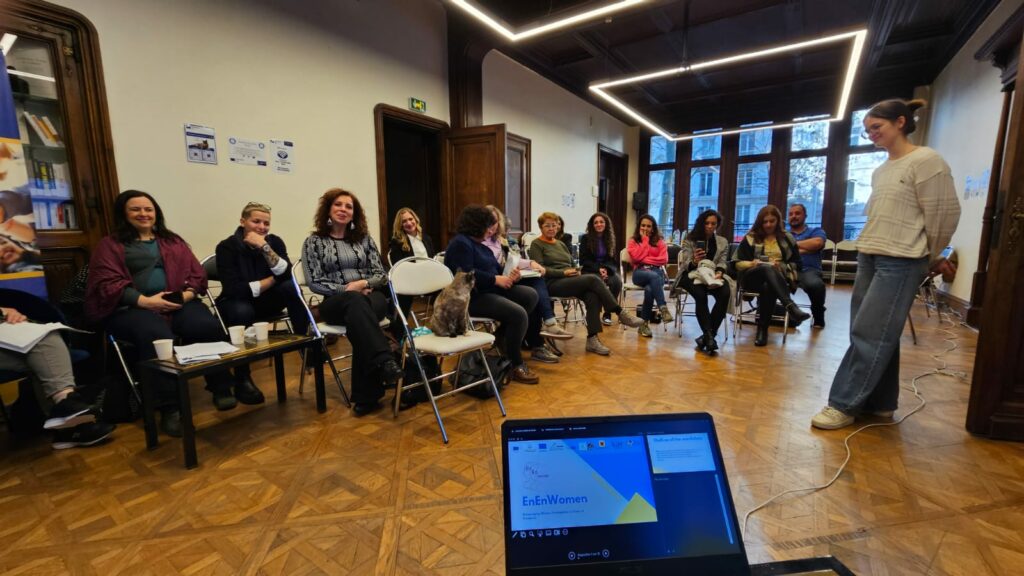 Présentation des activités de la Maison de l'Europe de Paris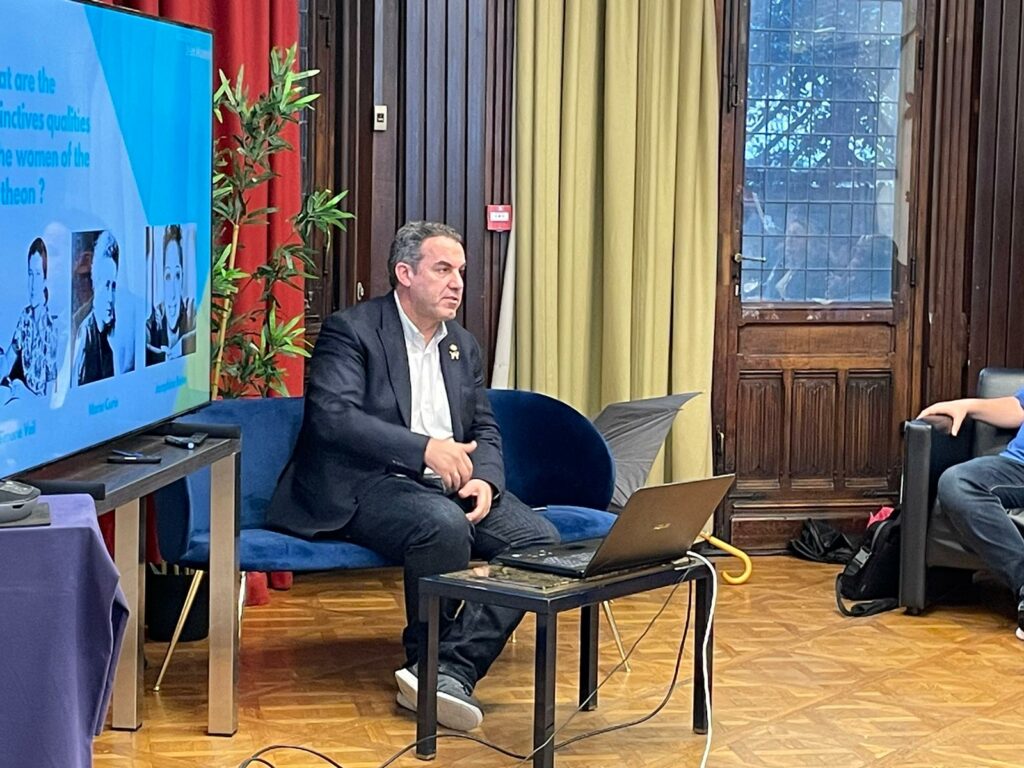 Quelles femmes pour le Panthéon Européen ?
Atelier
L'atelier a pour objectif d'engager un débat sur l'importance des modèles féminins pour la société et l'éducation.
Chaque délégation présente la ou les femmes qui devraient figurer au Panthéon Européen.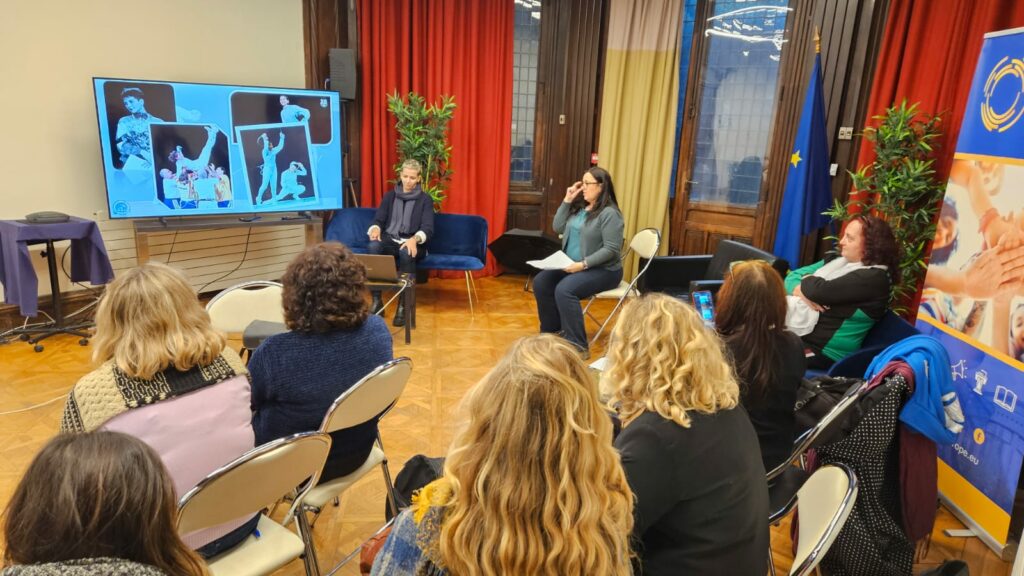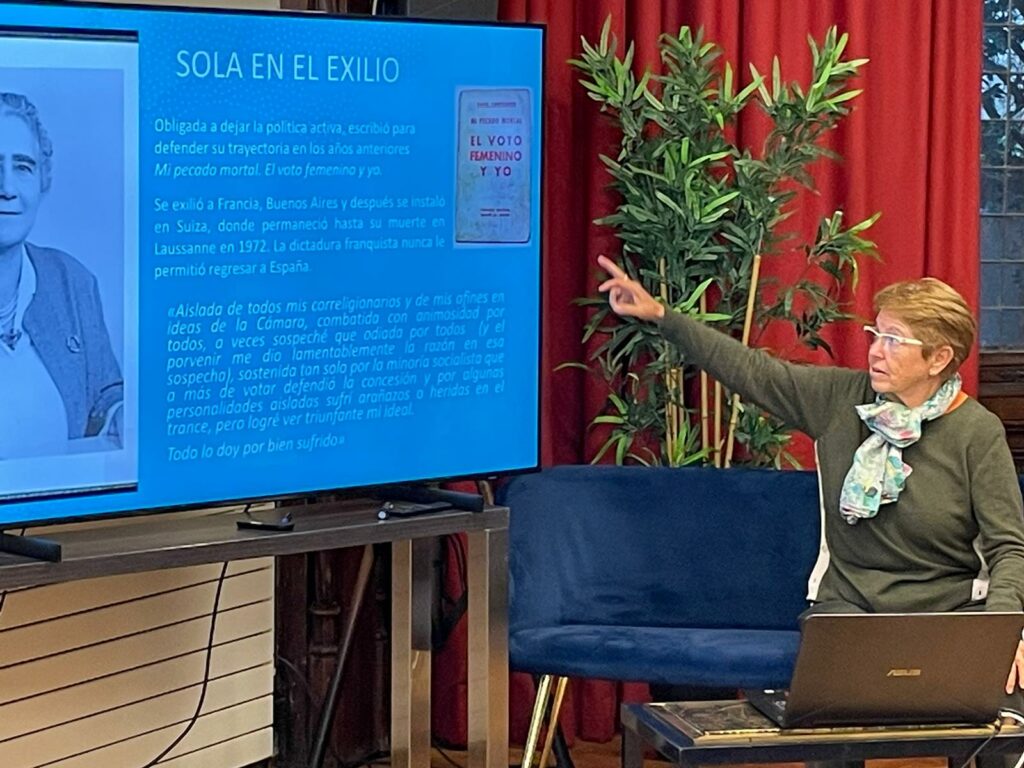 Clara Campoamor Rodríguez
Carmen Alborch Bataller
Ana Carmona Ruiz
Franca Viola
Paola di Nicola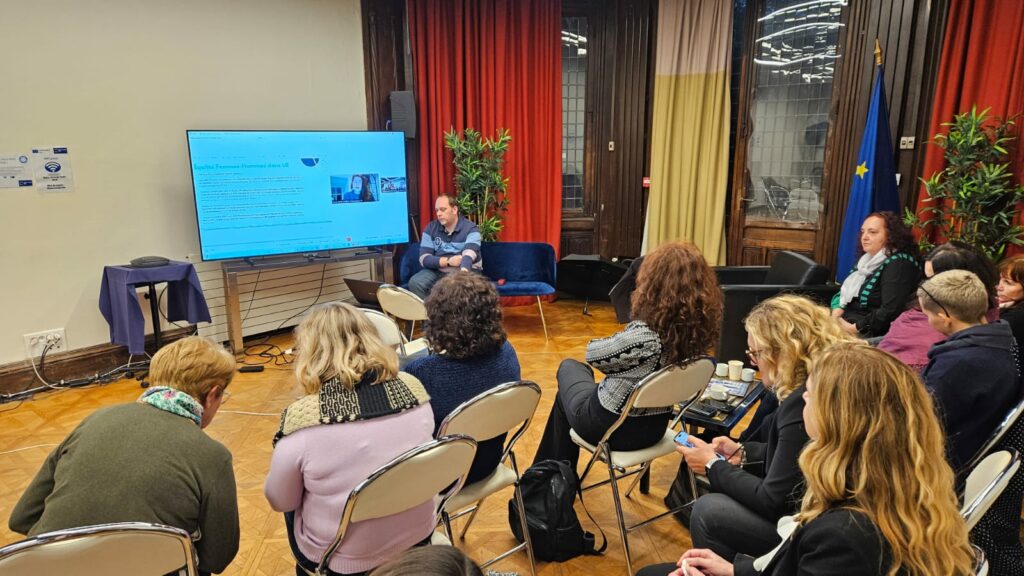 Back to top