On 30 August, at the Maison de l'Europe in Paris, the Jean Monnet Association organised a reception in honour ofOlivier Védrine for his presentation of the Palmes académiques.
Many people, family, friends and personalities surrounded Olivier for this event rewarding his work as a journalist and his commitment to Ukraine.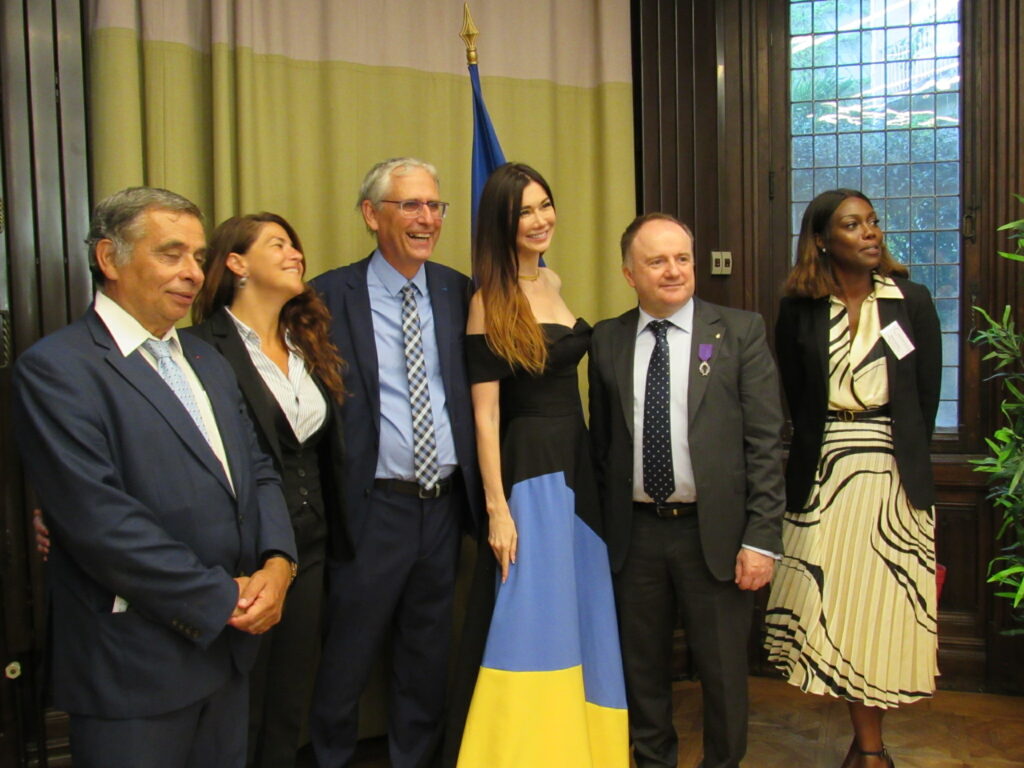 Among others, his excellencies Etienne de Poncins - French ambassador to Ukraine, Vadym Omelchenko - Ukrainian ambassador to France, Olivier Cuissard - director of the Catholic University Campus of Reims, Vincent Dorival - President of the Ultraops Association, Colin Cameron - member of the board of EuroDéfense-France were present,
his fellow journalists and contributors to the LCI set: Margot Haddad, Caroline Didier, Alexandre Melnik, Sergueï Jirnov, General Nicolas Richoux, Nathalie Chrin, Alla Poedie, Volodymyr Poselsky as well as journalists and specialists in international relations from various universities, Ursula Serafin Director of the Maison de l'Europe in Paris,
... and for the Jean Monnet Association: Philippe Laurette - President, Henri Malosse - President of the Steering Committee, Monica Radu - Vice-President, Fabien Chevalier - Secretary General, Patrick Martin-Genier and Pascal Junghans administrators and members.
After the speeches of Philippe Laurette, Henri Malosse, Alexandre Melnik and Etienne de Poncins, the ambassador proceeded to the decoration of Olivier.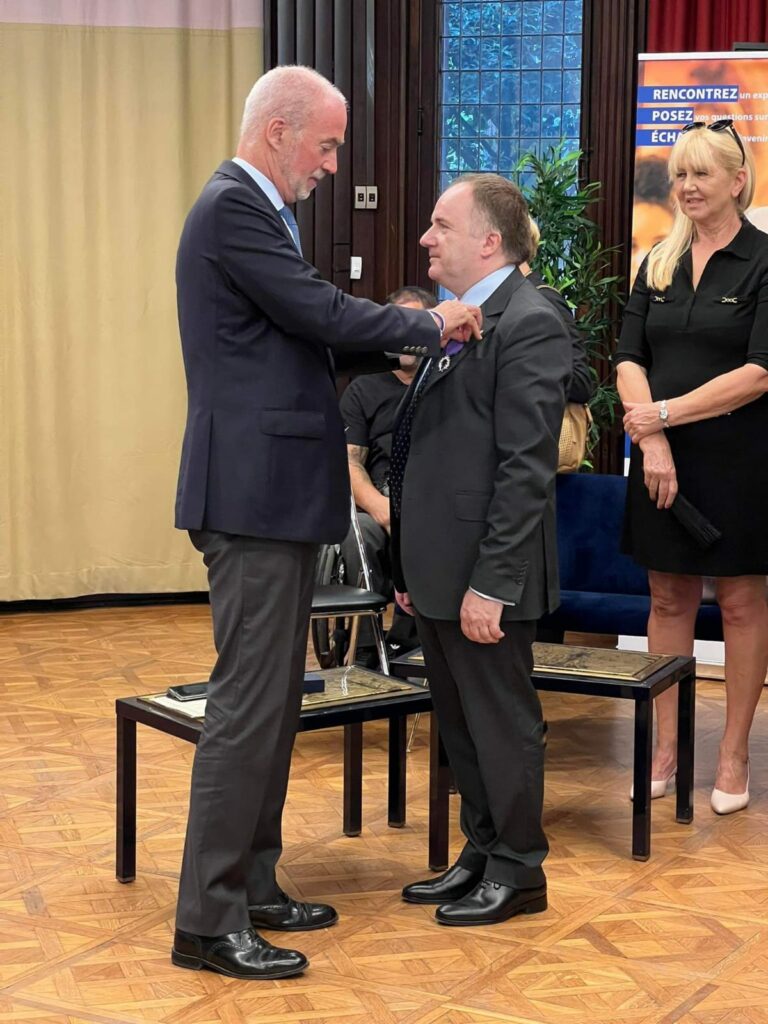 The latter recalled his involvement since the Maidan revolution, which led to the installation of a pro-European government, the production of films and programmes for Ukrainian television on Europe and his participation in the Russian opposition.
Olivier then gave the floor to his friend Julia Gershun, President of the "PEACE COMMITEE" foundation, who has been involved since the beginning of the war in helping to evacuate children and who presented the projects of her foundation in favour of Ukraine and the refugees.