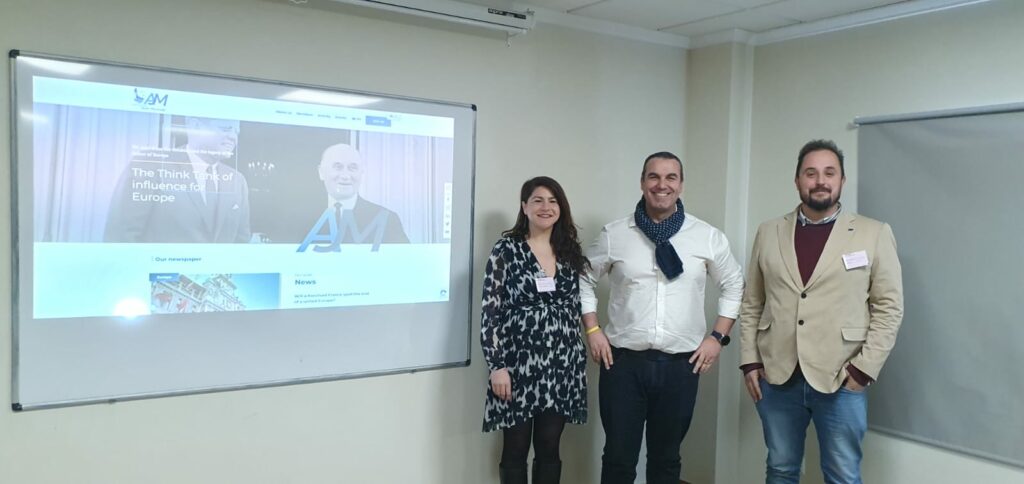 Aujourd'hui, nous sommes à Pobla Llarga, à Valence, pour la première réunion de travail du projet Yo-Wo Cities Network (Young Workforce – Youth and Gender Equality for Europe's Welfare) dans le cadre du programme européen CERV (Citizenship, Equality, Rights and Values).
Nous y présentons le travail des organisations partenaires du projet et coordonnons le lancement du réseau et les prochaines activités et événements qui seront réalisés en 2023 et 2024. Nous commençons la rencontre par une présentation sur les valeurs européennes, l'histoire de l'UE et l'importance de Jean Monnet dans le processus d'intégration européenne.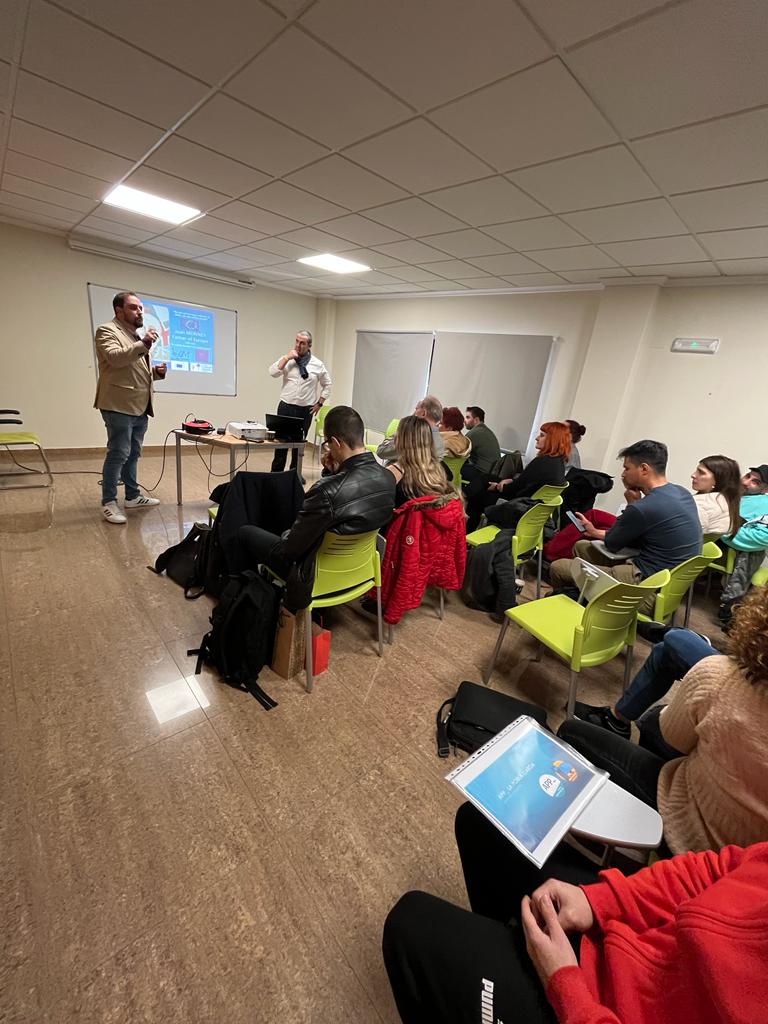 Les partenaires du projet sont le Conseil municipal de La Pobla Llarga (Espagne), l'Association de la jeunesse bulgare (Bulgarie), CARDET (Chypre), le Centre de la jeunesse de Velenje (Slovénie), le Conseil municipal de Rhenen (Pays-Bas), le Conseil municipal d'Ujszilvas (Hongrie), la Fondation Autokreakja (Pologne) et l'Association Jean Monnet, représentée par les membres du Conseil d'Administration, Monica Radu, Alberto Llorente, et Miguel Ángel Martín Ramos, en collaboration avec la Fondation Yuste, partenaire stratégique de l'Association Jean Monnet.
Le projet, mené par le Conseil municipal de La Pobla Llarga (Espagne), vise à sensibiliser et à réfléchir sur l'emploi des jeunes en Europe et les disparités entre les sexes.